Martinsburg Edition: Everything Cheesecake
By Candace Nelson - 10:21 AM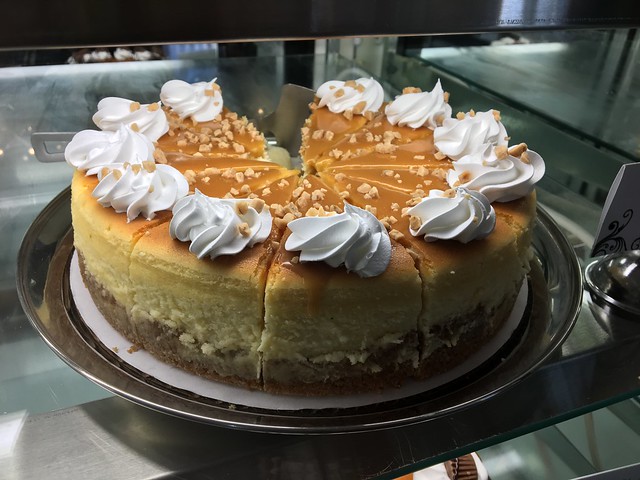 This shop specializes in gourmet cheesecakes, as well as pastries and coffee. I pulled up, parked right out front and was the first customer of the day. Cheesecake for breakfast, sure, why not?
The space is really lovely - beautiful track lighting, lounge areas with comfy seats, and giant windows that let in tons of natural light - my favorite.
The display case has these giant beautiful cheesecakes topped with caramel or strawberries or Reese cups. I was told their salted caramel is one of their most popular, and you don't have to convince me to ever order anything caramel. I'll probably beat you to it.
As the woman working prepared to carve my slice from the giant cheesecake, she told me a little bit about the history of the shop and how it's this really integral part of the community. I loved hearing how the owners are involved and wanting to give back.
After just a short wait, my beautiful slice of cheesecake heaven was in front of me, and I was looking at it from all angles trying to determine how to best dig in. The thick layer of salted caramel on top was rich, indulgent and perfectly paired with the rich and creamy cake. The crust was light and crumbly. It is not for the faint of heart, though, as it is so decadent you almost need something salty to balance it all out. Perfect with a cup of coffee.
So, if you have a sweet tooth or are looking for a nice bite after dinner, stop by. You won't be disappointed.

Grade: A