Thomas Edition: The Purple Fiddle
By Candace Nelson - 9:00 AM
The Purple Fiddle is one of those places that I would pay to have a location in Morgantown.


It's a cafe with great food, beer and music. It's comfortable, eclectic and full of character. There's a bar along the right side where they dish out ice cream, a main counter to the front where you can order and a stage off to the left.


Along the way, you can pick up bumper stickers, buttons or other momentos characteristic of West Virginia.


Once Brittany and I got to the front, we grabbed some menus and looked over our options. We ordered the Fiddle platter, which had hummus, feta, olive tapenade and pico de gallo with pita. Plus a slice of pumpkin cheesecake.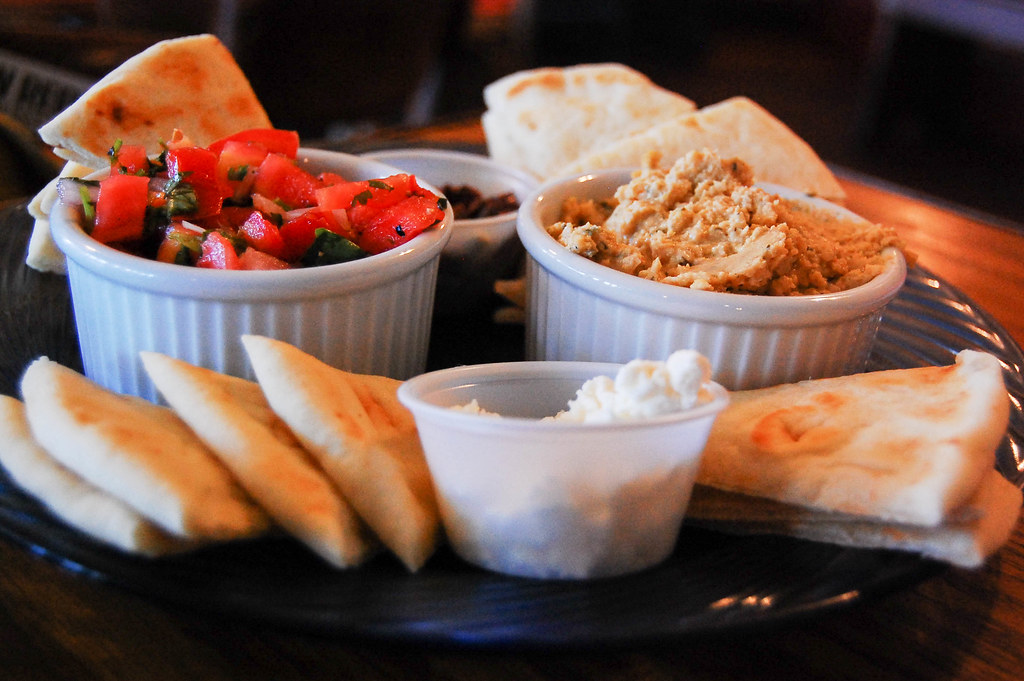 The platter was served in individual ramekins and was pretty good. I loved the feta and fresh pico. The hummus was tasty - though I tend to like mine a good bit more garlicky. And the tapenade was good, too. Most of my pita bites tended to have a thick slathering of each ingredient.


The cheesecake was super indulgent. Rich. Tasty.


Oh, and I also got a blueberry pop. I was going to get something different - something more local, maybe. But I had a hard time passing up this adorable little label.

It's Maine Root, and it's kind of a little bit of heaven.

First of all - have you ever had blueberry soda? If you have, you're already way ahead of the game - from me, at least.

I wish blueberry soda was a more common thing. Why isn't that a common flavor? It's delicious. Somebody, make this happen.

Or ship me some of these, that would work just fine too.

OK.

The Purple Fiddle is great, and I'm actually hoping to do a piece on them for Taste WV soon. So, I will hopefully have more details about the history and background in the future. In the meantime, go go go if you haven't. Super cool vibe, good food and an awesome environment.




Grade: A