Philadelphia, PA Edition: Philadelphia International Airport - Tony Luke's Cheesesteaks
By Candace Nelson - 10:00 AM


When I made a trip to Philadelphia, I tried the two famous cheesesteaks back to back: Geno's and Pat's.


But I hadn't had a chance to try Tony Luke's. So when I found myself at the airport and a location nearby, I decided to check it out.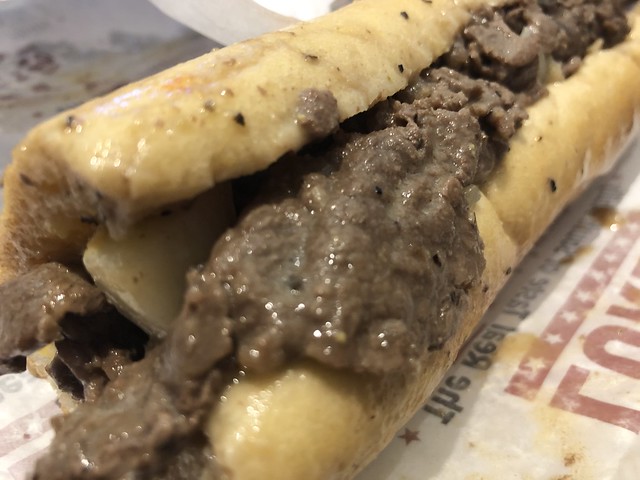 I got my cheesesteak with onions, of course.


Who makes your favorite cheesesteak?