Charleston Edition: Fuji's Sushi & Teriyaki
By Candace Nelson - 10:00 AM


In my neverending quest to find the best sushi in Charleston, I found myself at Fuji's Sushi & Teriyaki with my friend Leah.




Located in South Charleston next to a gas station, Fuji's has just a handful of tables and a few seats at the bar.




The menu is fairly simple with some basic rolls, teriyaki and a few appetizers.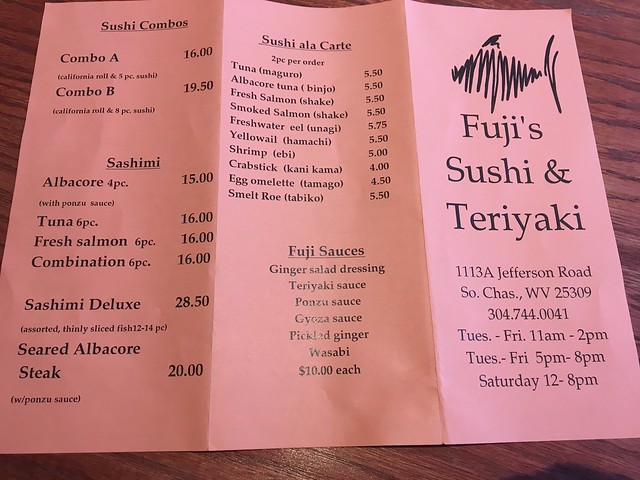 There's the paper menu, another menu with expanded rolls and then a chalkboard full of more specials.




But I wanted to do a nice combo so I got the chicken teriyaki, with a spicy tuna roll, and it came with salad.




Have you been? What'd you get?