Berkeley Springs Edition: Maria's Garden & Inn
By Candace Nelson - 10:00 AM


Maria's Garden & Inn is an Italian restaurant in Berkeley Springs.




They are an inn, as well as a restaurant, that has a lot of religious memorabilia.




The menu features some basic Italian dishes you'd find at most restaurants locally: spaghetti, lasagna, chicken parmesan, etc.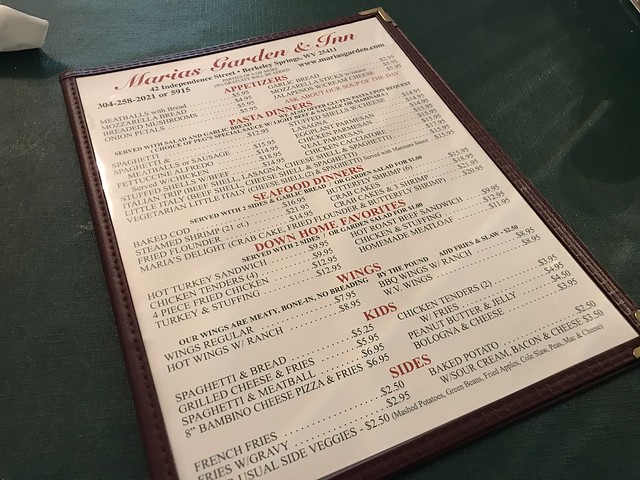 There are even some more standard comfort food dishes and kids portions, too.




First, I had a salad with their house dressing.




A little garlic bread.




And the stuffed shells! Have you been?