12th Annual Low Country Mountaineers BBQ Bash & Pepperoni Roll Bake-Off
By Candace Nelson - 3:00 PM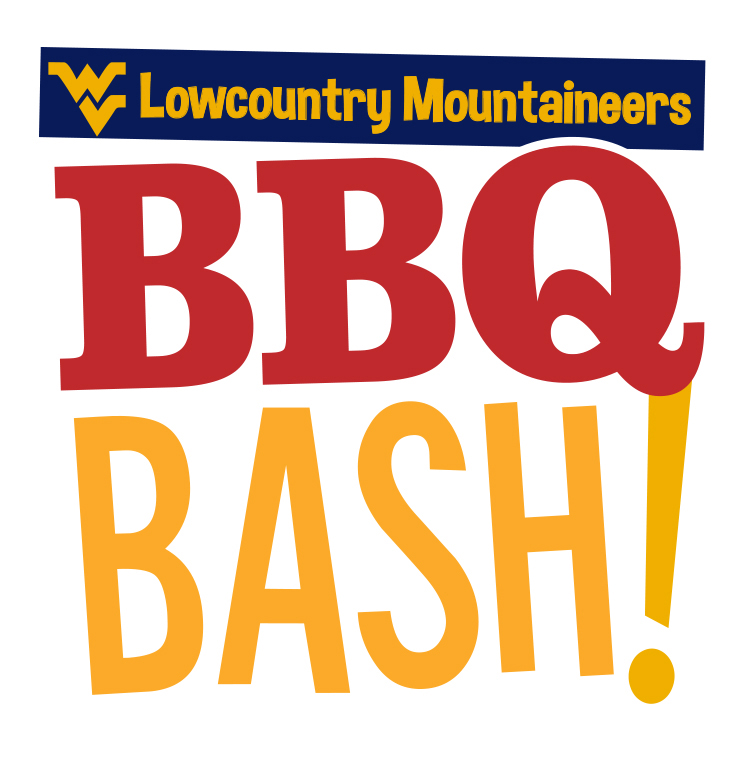 I'm super excited to attend this year's pepperoni roll bake off in Charleston, South Carolina! Will I see you there?
12th Annual
Saturday, June 22nd
1:00 pm to 4:30 pm
The Citadel Holliday Alumni Center
69 Hagood Avenue, Charleston, SC
Join over 175+ Mountaineers in the Low Country of South Carolina to help raise money for our Charles Drake Memorial Scholarship Fund! This is a great family friendly event and is our largest fundraiser of the year!

Enjoy all you can eat BBQ from Jim n Nicks, delicious southern side dishes, WV's own Mister Bee's Potato Chips, dessert, sweet tea, soft drinks, wine and ice cold beer!

Special guests to be announced!

Live entertainment provided by High 5 Duo!
Enter in the PEPPERONI ROLL BAKE-OFF for a chance to win a $50.00 gift card, a trophy and bragging rights for 1 year! Click
HERE
to get more information on entering.

Jump castle, corn hole and more!

Scholarship Raffle & Silent Auction! We are currently seeking raffle prizes and silent auction items for our BBQ Bash raffle & silent auction to help raise money for our Charles Drake Memorial Scholarship Fund. Please email us at lowcountryeers@yahoo.com if you or your business would like to donate some items!
Become a BBQ Bash Sponsor! Tax-deductible sponsorship's are available to help us cover the costs associated with planning and executing the BBQ Bash, so that 100% of the proceeds from the day can go towards our scholarship fund. If you or your business would like to become a sponsor click
HERE
!
BBQ BASH TICKET INFO
$20.00 for current chapter members (Click
here
to join the chapter or renew); $25.00 for non-chapter members; $5.00 Kids 6 to 17; FREE for kids 5 & under
PEPPERONI ROLL BAKE-OFF INFO
Held during the Low Country Mountaineers 12th Annual BBQ Bash!
*The Pepperoni Roll Bake-Off is open to all!
*There is no cost to enter the cook-off; your BBQ Bash admission automatically enters you! Get your tickets to the BBQ Bash
here!
* Please make at least double or triple what you would normally bake.
* Cut the pepperoni rolls into bite size pieces so that everybody can taste a bite and vote! (enough bite size pieces for at least 100 people)
*Winner will receive a $50.00 gift card and a trophy - the more people who enter, the more places will be given!